Overview
Emagispace needed a solution that emphasized their brand and embellished their products, capabilities and production value and quality. We developed a design that brought best practices and balance to all requested points. Resulting in a site that has helped increase traffic, conversions and awareness to their brand and product.
---

Web Development

Web Design

Content writing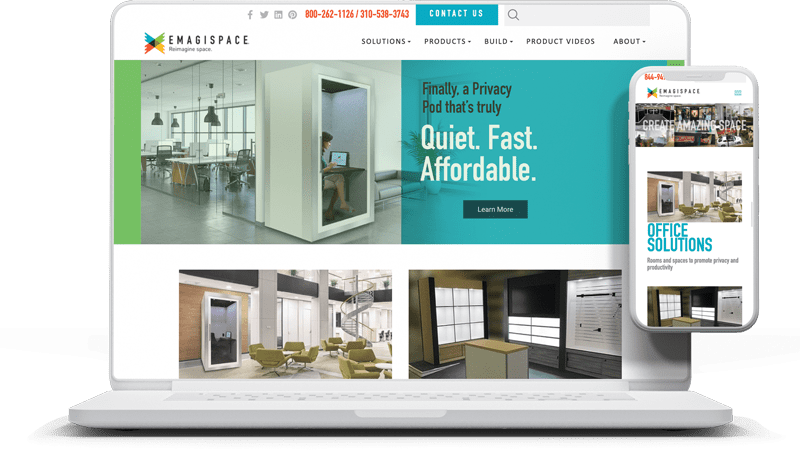 A Closer Look
Professional Website Design And User-Experience
The best website design company showcases your brand in its most favorable light and provides an easy to navigate, user-friendly experience. It should also be designed to be SEO compliant right from the start. At Razor Rank, we implement SEO into the design to ensure your website achieves the visibility you want to grow your business. Beautiful design, great functionality, easy usability and compelling content are all part of great a website design. Our site designs are as awesome on mobile as they are on desktop. Give us a call if you want to chat, we're happy to help!
---