Ecommerce SEO Services that Increase Sales and Revenue
Search engine optimization of your ecommerce platform is one of the most affordable and cost efficient ways to increase your online sales. If you're losing sales to competitors, if your products and services are not ranking at the top of page one, if you'd like to ramp up sales and revenue substantially, work with an Ecommerce SEO Company that specializes in product optimization and technical SEO for ecommerce stores. At Razor Rank, we work with clients big and small to help them increase visibility, increase conversions, and boost online sales.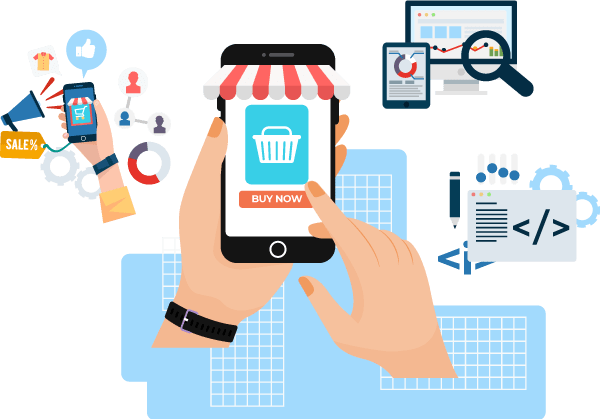 ---
Improve Your Product Rankings with Ecommerce Optimization
SEO for ecommerce is highly effective, and enables your products to be found by visitors 24/7, as compared to PPC, where your products disappear from search when your daily budget runs out. Our team of SEO experts will help your company rank higher for your products, drive more traffic to your product pages, and generate more sales and revenue.
What's Included with Ecommerce SEO Management Services
Dedicated Project Manager

Keyword Research

Competitor Research

Meta Tag Optimization

Robots.txt Evaluation

Page Architecture Audit

Product Markup Optimization (Schema)

Mobile Optimization

Google Analytics Analysis

Analytics Set Up

Custom Dashboards

Monthly Reporting

Conversion Tracking

Sitemap Optimization

Google Search Console

Product Page Optimization

Category Page Optimization

Content Writing

Image Optimization

Broken Link Audit

Internal Link Strategy

Header Optimization

Header Tag Optimization

Important Aspects of Ecommerce SEO Management
Keyword Identification
Our team of ecommerce specialists will help identify keywords that will drive qualified visitors to your most important pages. Keyword research is much more than just finding keywords with high search volume. In-depth analysis incorporates ranking difficulty along with other factors like competitor keyword gaps. The end result of in-depth keyword research helps increase qualified traffic. Ecommerce stores generating unqualified traffic typically have high bounce rates, resulting in user behavior that results in fewer sales and lower rankings
Keyword Expansion
Razor Rank will help identify keyword targets that will add additional keyword target pages to your ecommerce site. Often, one page is the target for too many keyword phrases; expanding the number of pages to break out keyword targets is necessary to improve rankings for your products and services. We take a deep dive into your business goals, evaluate existing pages on the site and review the site hierarchy to help build out content silos that are structurally optimized. To compete in organic search, keyword expansion is a necessary ongoing effort.
Competitor Research
A solid SEO strategy will always include competitor analysis. Razor Rank will research the competitive landscape for additional keywords that have a high ROI in your industry. In-depth competitor keyword research will expose necessary content initiatives, sub-topics that may need to be created or refreshed, site structure modifications and other elements that competitors are using. Razor Rank will dissect why competitors may have higher keyword placement and help form a winning strategy with your business goals in mind.
Product Page Optimization
Razor Rank will help optimize your product pages which are normally (and hopefully) the most visited pages on an ecommerce site. If product pages are not optimized, they are probably not generating revenue on the level they could, and worse, could turn off visitors, driving them to the competition. Unoptimized product pages will also have a negative impact on organic rankings, result in poor user behavior metrics such as time on page, bounce rates and more. User behavior metrics are important ranking factors.
Category Page Optimization
Optimization of category pages is a critical part of success in ecommerce search results. Razor Rank will help optimize category pages by looking at many factors. These factors include keyword targeting, snackable content, element placement, HTML header structure, product titles and more. Be careful with category pages as designers often use SEO elements for design and inadvertently ruin the SEO value of the page.
Snackable Content
Snackable content can be used to help boost your category and collection pages in organic search results. Snackable content is also very helpful in mobile search. Properly optimized snackable content will help your pages get the lift they deserve in Google and other search engines.
Internal Linking
Having a strategically planned internal linking strategy is imperative to any successful ecommerce SEO strategy. Internal linking done correctly is one of the biggest opportunities for most ecommerce sites.
Internal linking has an impact on how page rank flows through a website to important pages. Razor Rank's SEO analysists will identify areas of opportunity for your most important products.
Competing Pages
Large ecommerce platforms often have competing pages, which dilute the SEO value of the products and pages they seek to promote. Competing pages need to be identified and a strategy put in place to ensure Google and search engines know which is the primary target. Razor Rank's ecommerce specialists will evaluate your ecommerce store for competing pages and help boost rankings and revenue.
Earned Media – Backlinks
Ecommerce optimization often requires backlinks acquired through earned media. Razor Rank uses content marketing to help your ecommerce store acquire important links which provide authority to webpages, and are the crucial difference between ranking for your products or not ranking. Call us to find out how we can help your online store acquire links through earned media.
---
Ecommerce Platforms Razor Rank Optimizes
---




Proven Process, Successful Growth
Our 6 steps to successful SEO is a tried and true method we leverage for our client's and you to grow your business's awareness, ROI and so much more. We're excited to get in touch and talk for FREE on how we'll be able to help you.
Call or email us to set up a free consultation and review
"I can comfortably say that Razor Rank is one of the best partners I've been lucky enough to work with. The engagement met the goals and expectations of the internal team, leading to an ongoing relationship. Razor Rank provides a high level of customer service and support. The team is hard-working, creative, and thorough."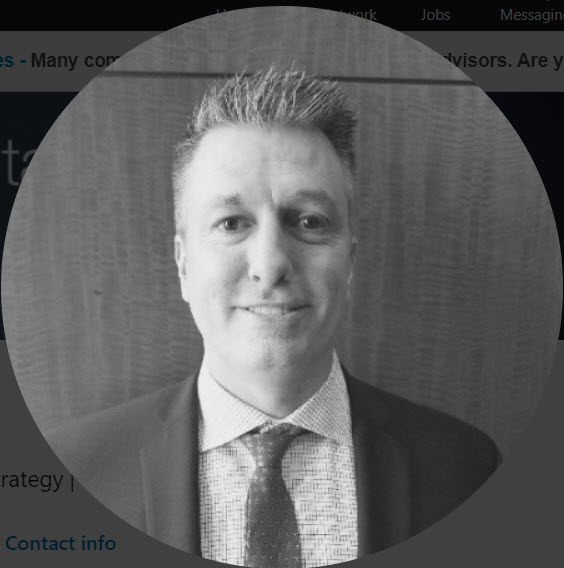 "Razor Rank truly embodies the meaning of partner in everything they do. After a global website relaunch, SEO did not tumble and organic revenue didn't drop off... it started growing. The team at Razor Rank was very easy to communicate with, share ideas and strategize with."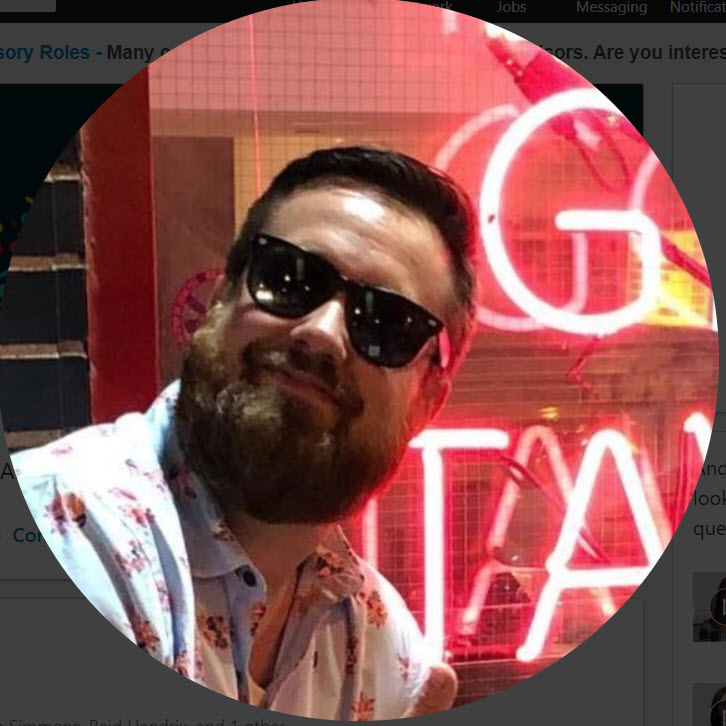 "They weren't just order-takers, they were partners that could advise of strategy. Over the course of a few months, the team's work catalyzed a 500% increase in qualified leads, a 35% decrease in bounce rate, and a 50% increase in total visitors. Their design capabilities proved to be comparable to major players in the industry."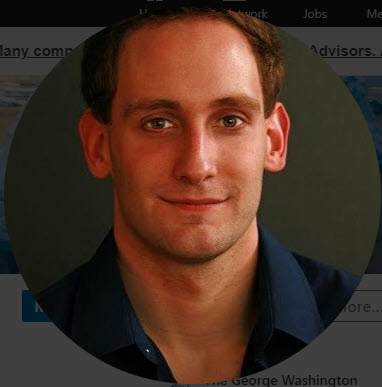 "They've been, without a doubt, the best partner that I've ever come across. The law firm's organic traffic has doubled for personal injury, and we're ranking number one for over 100 targeted keywords. Razor Rank has produced excellent results, they consistently over-deliver and exceed expectations."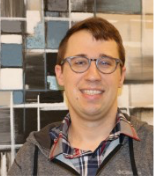 "They've taken the time to fully understand our very complicated business model and make accurate recommendations. We has seen improvement in our organic traffic, conversion rate, and SEO rankings. Proactivity in providing recommendations is a hallmark of their work."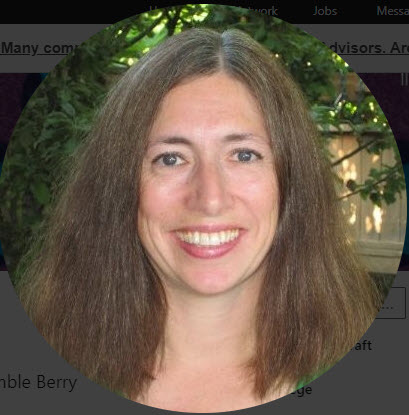 "As an interim CMO for Private Equity, I use Razor Rank as my go-to team for organic and paid search. The companies I work with are big brands who expect real results. I can count on Razor Rank to perform at 100% and bring my clients the results they need. I rely on them, and they never let me down."